Huskies outlast Tillson in 100-degree heat
Lloyd's junior American Legion team has gotten off to such a good start that Joe Pugliese, their coach, had to remind them that the six hits in their previous victory, a 3-2 win over Albany-area Blanchard, had to be bettered as they were about to face Tillson Wednesday, June 20.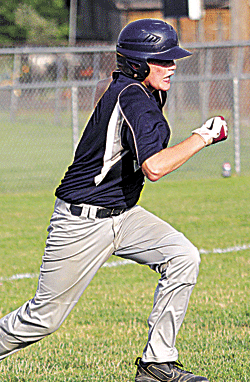 "We're probably averaging close to 10 hits a game," he said.
They beat the average with 12 hits against Tillson and won 10-3 as game time temperatures neared 100 degrees at Tony Williams Park.
"Good things happen when you put the ball in play," said Pugliese.
Lloyd hit a bunch of singles against Tillson. In the second inning, Vinny Molinare hit an RBI-single, and in the third Chris Tozzi singled home a run as Lloyd led 4-0 with a pair of ground-out RBIs.
Leading 5-0, entering the fifth inning, Lloyd scored five runs on an error, Ryan Drosdowich's two-run double and a pair of RBI-singles.
"They are together, but now the fun starts because it is vacation time, and now we'll see," said Pugliese.
Drosdowich, a potent offensive threat for the Huskies, will be away on vacation and others will be gone, too, including those taking a school European vacation.
"That's why we have 17 on the roster," said Pugliese. "We have decent depth."
The Huskies improved to 6-0, and they face competitive heat in July. They can win in stifling summer temperatures, but will their bench be able to beat competition?
So far the momentum is working in their favor.
"We're going to be the best we can every game, that's what I told these guys," said Pugliese.
By Bond Brungard
sports@tcnewspapers.com