Lloyd Huskies rally to turn back Kingston
The Lloyd Huskies' junior American Legion team continued to surge last week by first beating Newburgh 6-0 and then stopping Kingston 3-2.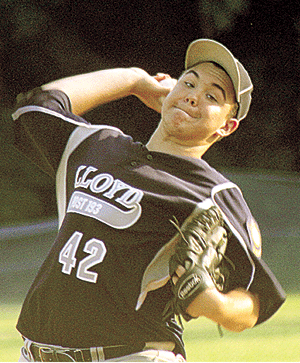 Against Newburgh Tuesday, June 26, Kyle Eckert, Lloyd's starter, scattered four hits during his complete game shut-out.
Eckert went 2-2 with two RBI – just a fraction of the 10 he's batted in during a three-game stretch.
When Lloyd hosted Kingston two nights later, Eckert went 2-3 and drove in another run during the Huskies' three-run fourth inning as Sam Ruiz drove in the winning run.
Joey Pugliese, who doubled during Lloyd's third inning against Kingston, also scored a run against Newburgh.
Lloyd improved to 11-1 behind Alex Worix, their starter, who went the distance against Kingston, scattering four hits and striking out five.
By Bond Brungard
sports@tcnewspapers.com