The songs and stories of Dan Fogelberg
Maine singer-songwriter Don Campbell honors his musical hero with an evening of Dan Fogelberg songs and stories., Saturday, June 29 at The Theatre at West Shore Station 27 South Water St. Newburgh.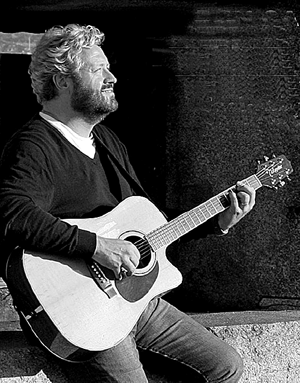 Singer-songwriter and multi-instrumentalist Dan Fogelberg was a multi-platinum selling artist, with hits such as "Leader of the Band", "Longer", "Same Old Lang Syne" and a large and diverse catalog of over 20 albums. He passed away in 2007 after a three year battle with prostate cancer. Fogelberg remains a huge influence and musical hero of Don Campbell's, 30 years after Don first heard Dan's music coming from a boombox at Radio Shack at the Maine Mall, stopping him in his tracks. Over a two year period, Campbell recorded 23 of his favorite Dan Fogelberg songs from 11 different albums, releasing a Double CD, "Kites To Fly: Celebrating The Music Of Dan Fogelberg" in November, 2012.
Don is making a donation from the sales of this CD to the Prostate Cancer Foundation, the Fogelberg Foundation of Peoria and to the World Wildlife Fund.
Campbell and bandmates have recently been honored with an invitation to be the featured artists at the 4th Annual Dan Fogelberg Celebration Weekend in Dan's hometown of Peoria, IL over Labor Day Weekend. They will perform at the Scottish Rite Cathedral on Saturday, August 31st. In addition, "Kites To Fly: Celebrating The Music Of Dan Fogelberg" is one of five nominees for Tribute Album of the Year in the 12th Annual Independent Music Awards.
Don Campbell performs between 150-200 shows per year and has released 12 CDs over his career including 7 original music CDs and 2 Christmas collections. A new original music CD will be released in January, 2014. He has opened for a long list of folk, country and rock music greats including America, Jonathan Edwards, Shawn Colvin, Carrie Underwood, Willie Nelson, and Randy Travis and has been honored with national and local awards such as the True Value Showdown $50,000 Grand Prize and the Jim Beam National Band Search Grand Prize.
Accompanying Campbell at the show on June 29th will be NY native Tom Yoder on violin; Kris Rodgers on piano and Tonya Shevenell on bass.
Tickets are $22 in advance or $25 at the door. They may be obtained by calling (207) 332-1261 or online at doncampbellmusic.com.