Lloyd's senior legion team eyes state tournament
Lloyd's senior American Legion team played their final home game Saturday and beat Ellenville 13-3 in five innings to improve to 8-8 in league play as they get ready as the fifth-seed for the District 3 championship this weekend in Albany.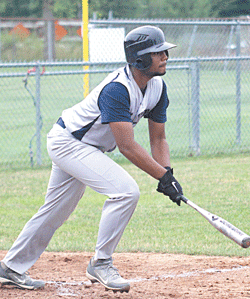 "It was good. It was a big win," said Joe Pugliese, Lloyd's coach.
Leading 5-1 after the second inning, Lloyd tacked on three runs in the third behind CJ Tozzi's two-run double and Ryan LaMark's RBI-double. They made it 9-1 in the fourth with a bases-loaded walk before Sam Ruiz hit a two-run double in the fifth after Joey Pugliese and Steven Panquin hit RBI-singles in the inning.
"What you saw here, it's what we're capable of doing. It's been up and down," said Pugliese.
Coming into the game, Lloyd split a double-header with Saugerties after going 0-4 in a Rhode Island tournament.
But Saturday, they made it work as they get ready for the postseason.
"We can make some noise when we play," said Pugliese.
By Bond Brungard
sports@tcnewspapers.com