A world of wonder and mystery
The dramatic gallery in the Sanctuary at the Unitarian Universalist Congregation at Rock Tavern will soon feature the "Wonder and Mystery" of the world shown through nine local artists. The public is invited to the grand opening on Friday, Sept. 20 from 6:30 to 9 p.m.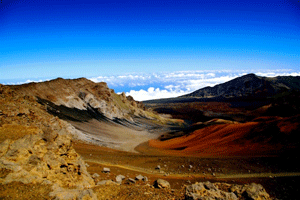 The artists selected by show coordinator and curator Roberta Green will be at the opening exhibit along with their featured works in painting, sculpture, photography and collage. Light refreshments will be served.
Green said she found the theme of this year's annual show within the works that will be displayed. "I was struck by the feelings of wonder and mystery that these offerings evoked in me," she said. "That's what art does at its best; has us look at the world in a new way, in a way that makes us see people, the land, everyday objects, in a new way."
This year's featured artists are: Jamie MacLeod, Sarah McHugh, Karuna McLaughlin, Linda Rahl-Nadas, Ann Marie Nitti, Brian Rapp, Billie Robson, Erin Clark and Todd Vogel.
The show, a semi-permanent yearly exhibition will run through August of 2014. Along with being invited to the gallery grand opening, the public is also welcome to view the gallery on Sundays from noon to 1, during other public events at the UUCRT and by appointment throughout the year. The UUCRT is located at 9 Vance Road, just off Rt. 207 in the New Windsor hamlet of Rock Tavern.